Oregon Football Recruiting
Eval: Jeffrey Bassa
---
Monday night the Ducks added another big piece to the 2021 class. Safety has been a priority in this class for Oregon with a number of current players close to the graduating years.
With a number of the top names coming off the board early out West, Oregon quickly went after Kearns (Utah) star Jeffrey Bassa. Which has proven to be a smart play following his commitment. While he might not carry the star power of a few others, he certainly offers a lot to be positive about on film.
But don't take my word for it. Take a look at another amazing eval from the guys QB11 and Mudbloodveer on Oregon's newest commit.
---
QB11
Jeffrey Bassa
6'3 205
Salt Lake City, UT

One of the harder to evaluate prospects of the 2021 cycle Bassa possesses a unique combination physical size and explosive testing results. A well developed 6'3 205 pounds testing with an electronic 4.5 40 at one of last springs Sparq events, Bassa checks a lot of boxes out of the gate.
So what's not to like? Absolutely nothing. From an athletic profile standpoint we could only dream that all Oregon Safeties come in with such great size and speed. Okay QB, then why was he hard to evaluate? The only issue is the lack of tape of him actually playing safety. Between the early clips of this year and his available junior tape, Bassa played primarily as a box safety/linebacker hybrid. In that role he showed great burst to close and open field tackling. Good understanding of pursuit angles and frankly just that he's a better athlete than everyone on the field. I have zero questions about Bassa being able to run the alley as a force defender in the run game.

Simply, can he play center field or half field coverage? Can he cover a division 1 athlete in man? How does he transition playing in reverse? Is he fluid playing in space or does he show stiffness? These are all questions that even after studying him at length I don't have a concrete answer to. Now I can make inferences based on his overall athleticism, and skillset in other applications. For instance, Bassa shows good shiftiness and fluidity as a kick returner and WR which does translate at least athletically to playing Safety. His straight line speed should contribute to good range and his ball skills on offense should carry over when contesting plays at the catch point.

There is nothing that obviously would lead me to believe he can't become a true deep safety like Oregon needs. But there is also no tape to confirm he has the instinctive skillset that separates great athletes and great safeties. Bassa brings super high ceiling athletic gifts to a defense that has averaged far lesser tools over the years. Bassa offers the potential to upgrade the athletic profile of the safety room without compromising versatility. Worst-case scenario Bassa grows into a linebacker or is limited to boundary safety where he sees primary use as a run defender against pro-style teams. Best case, you get a 6'3 215 pound thoroughbred which Oregon hasn't had in a decade plus. I'm very excited to see what Avalos, Chance and Heyward can do with such a high-end athletic talent.
Big pickup and Go Ducks!
---
Mudbloodveer
I wanted to start of Bassa's play breakdown with this clip of him being an unselfish teammate. To start it's a heck of a block and then the fact that he actually ends up blocking 2 guys makes it even more impressive. Then you take into account that because of those blocks the TE is able to score from 55yds out, it's just an awesome football play. Nothing flashy just a basic play done at a really high level. I think it also helps show off the effort with which Jeff plays with.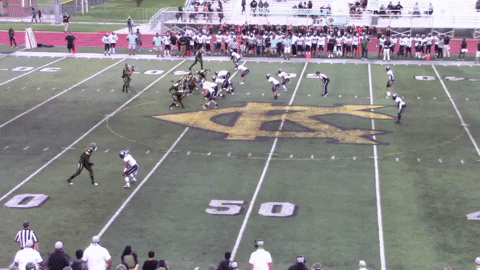 He's going to be a DB in Eugene but at his high school now he plays as an OLB. Here you're able to see how fast he is and his timing as a blitzer, as he does a good job of not giving it away too early and he's just creeping closer and closer until the ball is snapped. Bassa gets to the QB in just a few steps and lays a big time hit on the QB to force as errant throw. I do think that Bassa could end up being a guy who Coach Avalos chooses to send on blitzes once they get him on campus.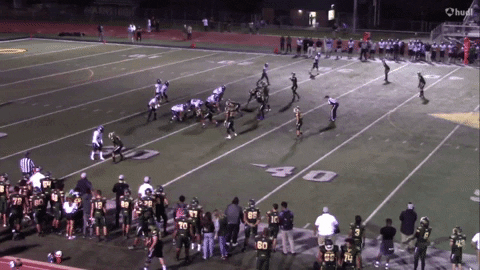 This is one of the best clips I could find from his Jr season of him in coverage. Here he's matched up against the TE who's flexed out in the slot. He easily turns and runs with the Y (who's trying to win up the seam) and maintains good leverage on the receiver as he does it. I really like that he doesn't wait for the ball to come down, Bassa goes and attacks the ball in the air and almost comes down with the INT but instead it ends up being a PBU. The only thing I would like to see him do different is for Jeff to re-route the TE when he's close enough to get his hands on him, to help throw off their timing.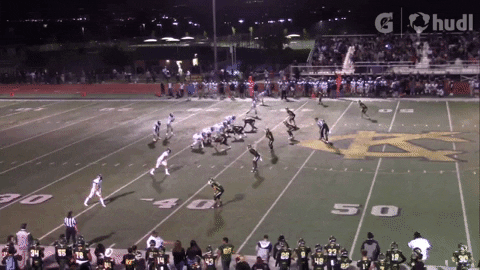 One thing about Jeff Bassa is he can really run for an athlete his size and you see that highlighted during his HS career by all the kick return TDs he's had. I believe he had 3 as a Soph, 5 as a Jr and as had at least 1 thus far as a Senior. He's just a smooth runner with good long speed. I'm always going to like my DB's to be good Kick/Punt Returners as well and Bassa is definitely that.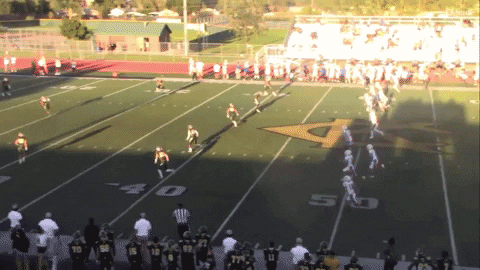 And here's another KOR that Bassa takes to the crib. Again look at the speed and acceleration. This one Jeff has to make a couple defenders miss but it's still the same results. He has a really good sense of how to help set up his blockers and how to get to his wall of blockers on these kick returns. There's lots of guys who are fast but they aren't as good at this as Bassa is because they don't have that vision and ability.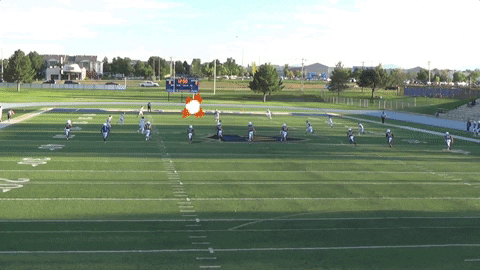 Here's another clip of him in coverage as an OLB where Jeff appears to be to the Hook/Curl defender. It looks like he kind of baits the QB into making this ill-advised throw. The QB can actually run pretty well and appears to have the angle on Jeffrey but Bassa just has too much long speed and he's able to yank away from everyone for 6 points. Anytime you can create a TD on D it's such a momentum shifting play and Bassa is able to make a number of these during his HS career.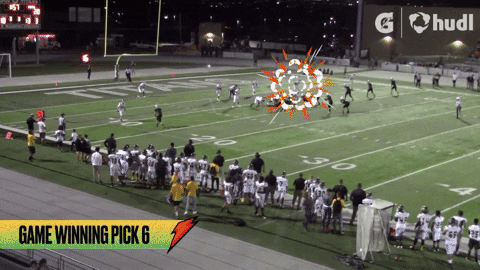 I wanted to include this clip on here again to show off his speed but that he's just an overall great football player. Time and time again he separates from guys who have the angle on him.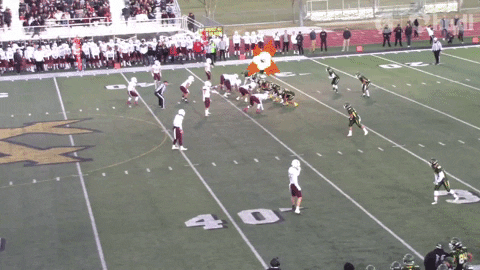 Another clip and another defensive TD for Jeff Bassa off of an INT. Again he's the OLB who's aligned to the WR strength, the offense is trying to get Bassa to widen out by running a bubble with the slot. They're hoping that as Bassa expands to cover the bubble that they can slip this screen to the RB in the void but not so fast my friend!! Bassa senses what's happening and once he sees the back start to leak out Jeff jumps it and it's a lay up INT return for a score.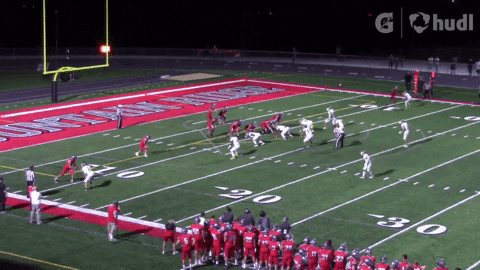 I've mentioned a few times already that Jeffrey is great all around football player and another example of this is Bassa also making big time plays on defensive STs. This play is a blocked FG where Bassa is able to slip inside the block of the wing and he easily knocks the ball out of the air. In particular, watch his get off.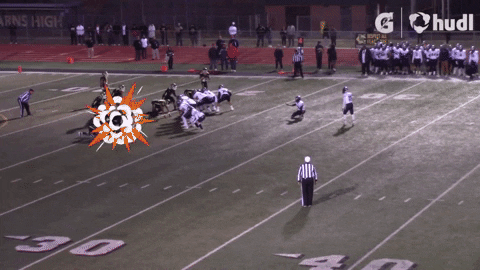 Here's another good coverage play from Bassa that ends up resulting in an INT for one of his teammates. Jeff recognizes the play right off the bat and he almost comes up with the INT himself. Again I would like to see him strike the #2 WR who's the apex of this bunch but other than that, this is a heck of a play.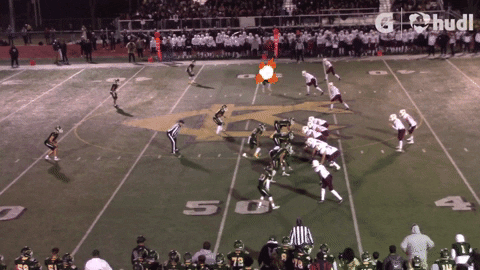 I really liked this play by Bassa because he does a really good job of defending his zone outside to in, he takes away the receiving threats and then comes up and makes a solid tackle in space on a 3rd and goal situation. Just a good, fundamental football play here by Bassa.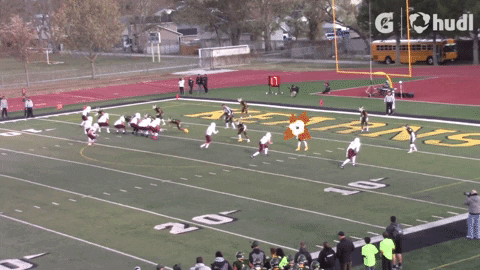 Never miss the latest news from ScoopDuck!
Join our free email list